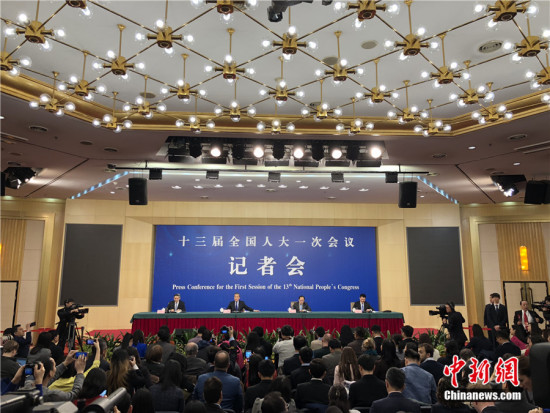 Chinese Foreign Minister Wang Yi attends a press conference on China's foreign policies and foreign relations on the sidelines of the first session of the 13th National People's Congress in Beijing, capital of China, March 8, 2018. (Photo: China News Service/Hou Yu)
Chinese Foreign Minister Wang Yi introduced the main highlights of four events to be held in China this year at a press conference Thursday on the sidelines of the annual session of the National People's Congress.[Special coverage]
First, Boao Forum for Asia annual conference will take place in Hainan this April, and focus on reform and opening-up.
Second, the Shanghai Cooperation Organization summit will take place in Qingdao this June, and focus on revitalizing the Shanghai Spirit.
Third, the Forum on China-Africa Cooperation summit will take place in Beijing this September, and focus on the Belt and Road Initiative.
Fourth, the First China International Import Expo will take place in Shanghai this November, and focus on further market opening.