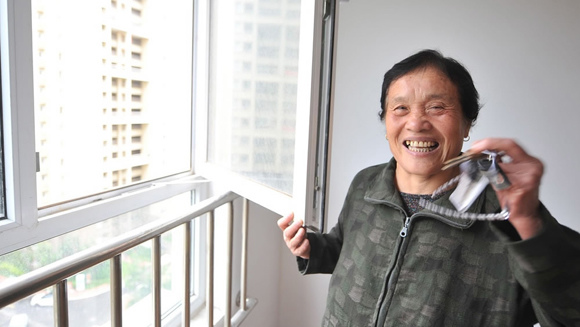 (Photo/CGTN)
‍The Chinese government will "better address people's housing needs" in 2018, Chinese Premier Li Keqiang said on Monday.
"We must be clear that houses are for living in, not for speculation," he stressed.
Li made the remarks in his annual government work report to lawmakers during the opening meeting of the first session of the 13th National People's Congress (NPC), China's top legislature, which is being held in Beijing from March 5 to 20. [Special coverage]
The country will launch a new three-year renovation plan to address housing in rundown urban areas, starting with construction this year on 5.8 million units, he said.
The premier also pledged to boost employment and business startups, increase people's incomes, raise the personal income tax threshold, and develop fair and high-quality education.