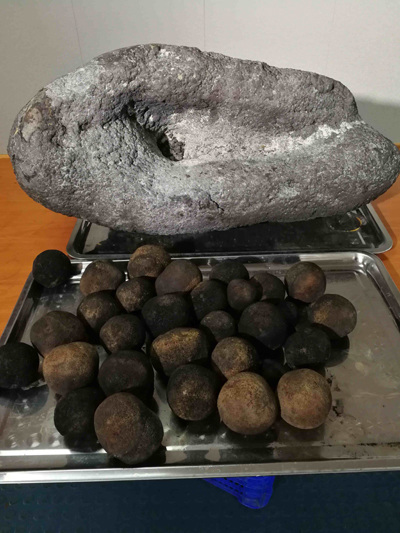 Mineral samples collected by Haima. (Photo/CGTN)
Specialists also explored other mineral resources and observed marine life.
Three scientists from Mexico, Ghana and Kenya were also on board the vessel as part of a month-long international training program, during which they were trained on sampling techniques, geophysical exploration techniques, marine environment evaluation methods, among other areas.
The research vessel set off from Guangzhou City on June 26, 2017 for its 7th deep sea scientific expedition.
Chinese scientists provided training for specialists from Mexico, Ghana and Kenya. (Photo/CGTN)