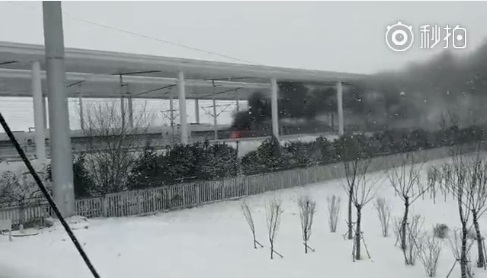 (Photo/Screengrab of video)
A high-speed train caught fire at Dingyuan station, Anhui province, on Thursday.
Setting off from Qingdao at 6:30 am, the train, G281, stopped at Dingyuan station due to electric problem, and the No 2 cabin caught fire at 11:53 am, according to Shanghai Railway Group.
No casualties were reported. An emergency plan was immediately launched and the cause of the blaze is under investigation, said the group on its official microblog account.
Short videos taken by onlookers circulating on Sina Weibo show black smog soaring into the sky from the train as heavy snow falls.
The train was scheduled to arrive at Hangzhou at 13:37 pm.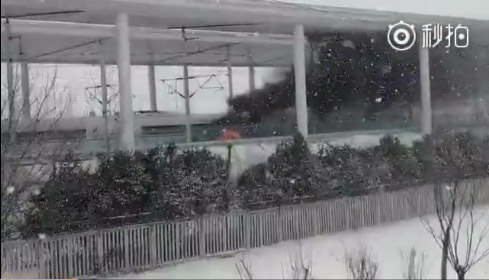 (Photo/Screengrab of video)