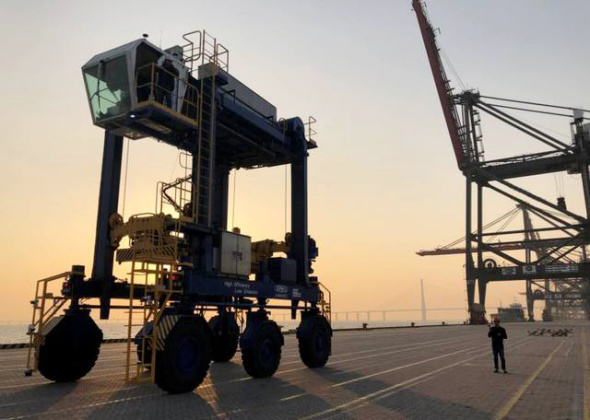 A Chinese-made self-driving container straddle carrier undergoes testing at a port in Shanghai, January 14, 2018. (Photo/jfdaily.com)
"The automated straddle carrier is safer, and can operate 24 hours each day, and increases the operation efficiency of ports by 50 percent," said Zhang.
Shanghai Zhenhua Heavy Industry hopes to have the new self-driving straddle carrier in operation by June. The company hopes to have a full fleet operational by the end of this year.