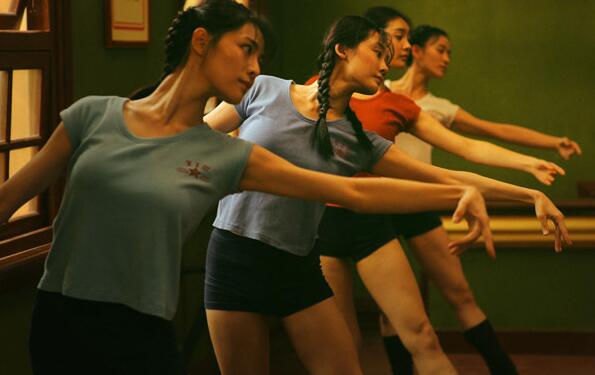 A scene from Feng Xiaogang's latest film Youth. (Photo provided to China Daily)
Youth has raked in 480 million yuan since being released on Dec 15, and could be a big winner for Feng Xiaogang.
Director Feng Xiaogang-who started the concept of Chinese New Year hits-is celebrating a new triumph. His latest film Youth, a bittersweet tale that chronicles the lives of several members of a Chinese military art troupe from the 1970s to the 1990s, has raked in 480 million yuan ($73 million) since being released on Dec 15, topping the country's box-office charts.
Most analysts predict the movie, scripted by Chinese-American Yan Geling, will become the highest-grossing film of Feng's film career spanning three decades.
Jiang Yong, a Beijing-based industry watcher, says Youth's delayed release caused a lot of anticipation, drawing in more theatergoers.
The movie, originally scheduled for release on Sept 29, was held back for two months.
This proved to be a blessing in disguise as it helped the film avoid powerful rivals, like Jackie Chan's The Foreigner, and hit comedy Never Say Die.
Feng said earlier that the two-month delay was full of twists, but he was glad to finally realize his dream to bring to life the memories of his early years of military life.
The film, based on an art troupe affiliated to the People's Liberation Army in southwestern China, centers on two performers: a role model who is treated unfairly, and a long discriminated dancer who unexpectedly becomes a war heroine.
The movie, which was simultaneously released in China and North America, has received 7.9 points out of 10 on Douban, a major review website, and 7.2 on Amazon's IMDb.
But the reviews have sparked hot debate online.
While some moviegoers say they are moved by the characters, others criticize the editing as "poor" and add that the historical background is a bit vague.
But despite the criticism, nostalgia is bringing in viewers, and the film has attracted a large number of people in their 50s or older.