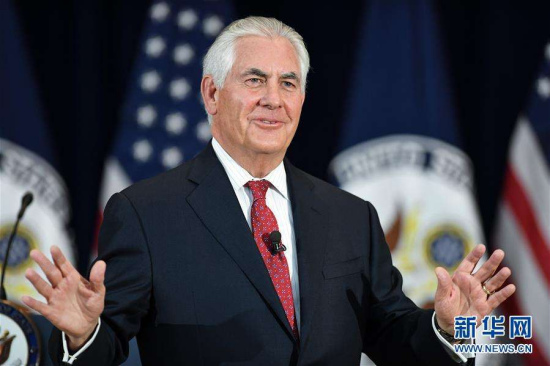 (Xinhua file photo)
U.S. Secretary of State Rex Tillerson said on Tuesday that Washington is willing to begin talks with the Democratic People's Republic of Korea (DPRK) without preconditions.
"We're ready to have the first meeting without preconditions," Tillerson told a policy forum at the Atlantic Council, a Washington think tank. He noted that the dialogue is possible whenever Pyongyang is ready.
His remarks came amid escalating tensions in the Korean Peninsula.