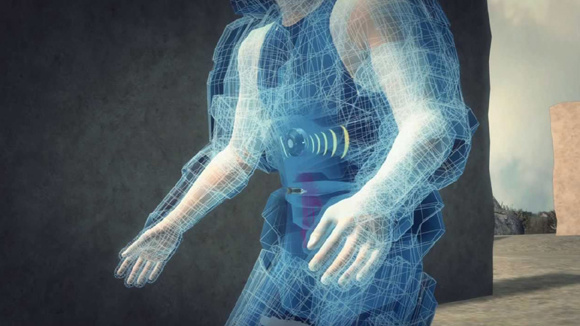 (Photo/CGTN)
At the third International Conference on Nanoenergy and Nanosystems, held from October 21 to 23 in Beijing, Wang Zhonglin, an academician at the Chinese Academy of Sciences, introduced one of its many inventions -- an intelligent suit.
The new suits, fitted with large sensors made of woven material, can detect temperature, chemical balance, blood pressure and other indicators of a person's health status.
By wireless transmission, those signals can be sent to cell phones, computers or even to doctors far away, so the wearer can be monitored anytime and anywhere, Wang said.
Wang also mentioned "nano tattoos" for drug injections. Stickers on the arm can be shaped into a tattoo-like pattern to deliver medicine into a subject's body. It's a private, painless injection method that could help the diabetic patient.
Besides, the intelligent suit is also equipped with a self-charging pacemaker for the heart that doesn't need recharging or replacement.
The new invention is expected to hit the market in two to three years, said Wang at the conference.
The secret behind these high-tech gadgets is an innovation called the triboelectric nanogenerator. It harvests mechanical energy during motion and could transform energy into electrical signals.
On a small scale, nanogenerators can be used to power portable devices, which has applied in many products such as shoes, suits, bicycles and carpets. Those high-tech products can gather the mechanical energy people produce when they walk to power lights, monitor body indicators or record the trajectory of movements while providing energy for themselves.
Ashutosh Tiwari, secretary-general of the International Association of Advanced Materials, spoke highly of China's contribution to nanoscience during the conference.
"China has surpassed the United States and ranks first in the field of nanoenergy. Thanks to the hard work of Chinese scientists around the world, it now produces 50 percent of academic publications every year. But how to synchronize it with applications, that's a question to think about," he said.