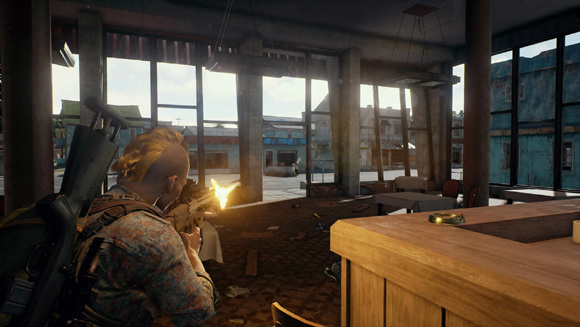 (Photo/CGTN)
The Chinese government has said that one of the year's online video game hits does not conform to the country's core values because of its violence and will be hard to distribute in China.
More than 17 million copies of PlayerUnknown's Battlegrounds have been sold in less than seven months, with some financial media outlets calling the numbers "insane".
The game features the Battle Royale play style, in which 100 online players literally violently battle to the death on a remote island until only one player survives, bringing huge thrill to both players and live stream viewers.
Chinese players, with 37 percent, currently occupy the largest portion of the game's player base, more than the number in US, South Korea, Russia and UK combined.
But the game has never been officially published in China and players from the country have to connect to overseas servers to experience it.
China's largest Internet company Tencent had stated its intention to publish the game, but soon retracted the announcement.
One of the reasons holding Chinese gaming companies back could be the government's altitude.
The gaming branch of the Publishers Association of China said on its website that it had asked regulators about the battle royale genre, and got negative answers.
"The administration expressed clear disapproval of this play style," the association said on its web page. Similar games may not be allowed to publish. Thus we advise against the idea of importing or making games of this style."
The State Administration of Press, Publication, Radio, Film and Television said the game is filled with blood and violence, and promotes people killing each other, and was therefore incompatible with the core value of the Chinese people.
Based on this altitude, the association also recommended that eSports events and live streamers stay away from the genre.