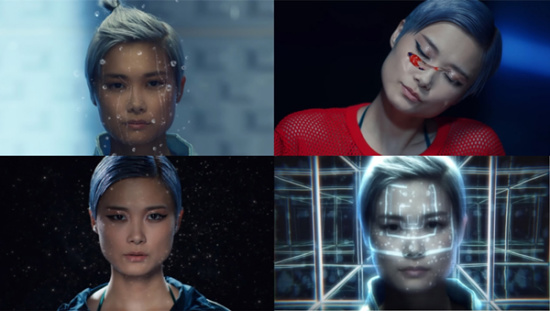 Some effects in the music video. (Screenshots of Chris Lee's music video)
Technology giant Intel has created its first commercial music video using its artificial intelligence (AI) technology.
The video released on Saturday featuring Chinese pop star Chris Lee, also known as Li Yuchun, is for the songstress' latest single "Rainy Day, But We Are Together."
During the half-a-year production, Intel projected dramatic effects on Lee's face to "express her inner world." The effects include some flying bubbles, twinkling stars and a koi swimming across the bridge of the singer's nose.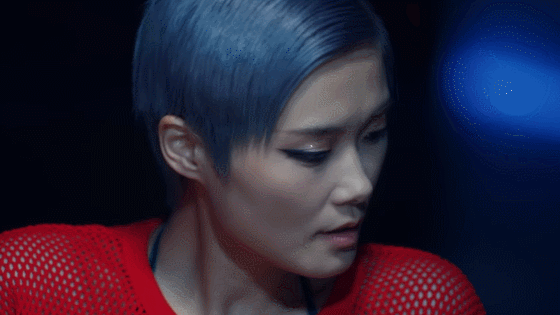 (Gif via Chris Lee's music video)
The effects on Lee were created with real-time 3D face reconstruction using a machine learning algorithm. It does so by studying Lee's facial structures and expressions in still photos, which helps Intel to layer the effects on Lee without asking the singer to wear tracking markers or the filming crew to record in particular angles.
The combination of AI technology and film-making is good news for cinematographers, according to International Business Insider, as AI may help "shape their artistic vision and produce such videos at a lower cost."