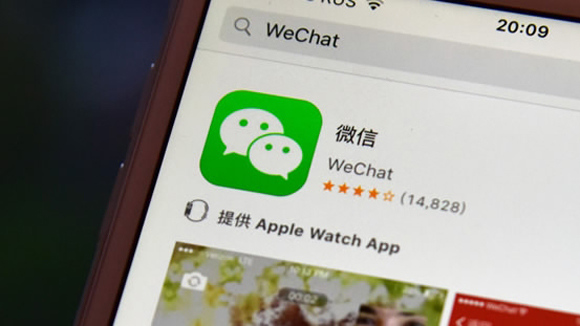 China's messaging app WeChat, online retailer Taobao and mobile payment service Alipay have allowed users to delete their accounts on their platforms. (Photo/Xinhua)
Starting Sunday, users of Chinese online services including WeChat, Taobao and Alipay will be able to delete their accounts whenever they like.
The policy change came after the Cyberspace Administration of China's recent inspection of the privacy settings of online services and mobile apps.
Ten online services in the fields of social media, e-commerce, mobile payment, navigation and tourism have been inspected, and more will receive the inspection at a later date.
"The ten online services have somewhat improved their privacy policies," Yang Jianjun, Vice President of China Electronics Technology Standardization Academy, told Xinhua regarding the companies' efforts to simplify and make the management of user information transparent.
The policy change should end the exasperation brought by managing personal information online in China.
WeChat, Taobao, Alipay, Didi Chuxing, JD.com, Umetrip, Baidu Map and AutoNavi have agreed to classify terms of use and keep users updated with policy changes after the inspection.
Besides for the updates above, WeChat, Taobao, Alipay, Didi Chuxing and JD.com have also extended user rights in personal information management. Customers are now allowed to review, edit, update and delete personal information, and to cancel their accounts anytime, from the services' websites.
Managing personal accounts and information on the Internet used to be hard for these users in China.
In the interview with Xinhua, Yang addressed the loopholes in privacy settings of many Chinese online services. For too long companies have made it complicated for their customers by applying vague or esoteric language in privacy settings, failing to provide policy updates, bundling various policies into one agreement, and collecting and utilizing users' personal information without consent.
For years, users who no longer wished to use an account had to manually delete their information and leave the account open online. Some called customer service hotlines to have their accounts removed. Some had even gone to extremes by breaking the websites' rules in order to have their accounts deleted on sites that failed to provide customer service information.
This alteration to online service privacy settings is a leap forward, but they can't take back what's already out there. Some Weibo users commenting on the issue are saying that their personal information has already been "exposed" and that they are more interested in what the companies can do to reduce that damage going forward.