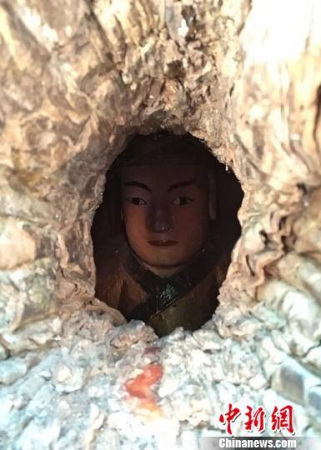 A Buddha statue inside an ancient camphor tree has attracted many visitors to Kaoting village in Jianyang, Fujian province.
The clay statue, some 60 centimeters tall, can be seen from a small hole about 1 meter above the foot of the massive tree, which is believed to be over 1,000 years old.
According to folklore, the statue was built for commemoration after the death of Chinese philosopher Zhu Xi (1130-1200), and was placed in the tree through a crack on the trunk.
Afterwards the crack gradually healed, hence the wonder people see today.