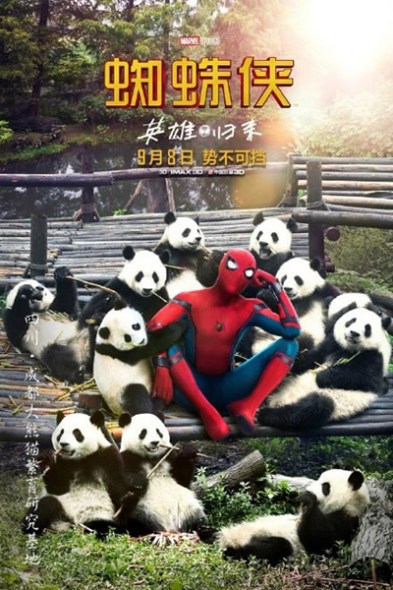 Poster for "Spider-Man: Homecoming" (Photo via official Weibo account of Spider-Man: Homecoming)
"Spider-Man: Homecoming" topped the Chinese box office at the weekend following its Friday release, raking in a staggering 464 million yuan (69 million US dollars) and beating against heavyweight war movie "Dunkirk".
Moviegoers have given the latest in the superhero franchise positive reviews, ensuring it has a 7.6 out of 10 rating on Chinese media site douban.com.
"I really like this kind of down-to-earth superhero," wrote the user Yellow_OTL while, many others have said how cute they find lead actor Tom Holland as the young, talkative Spider-Man.
"Spiderman: Homecoming" has already taken in 327 million U.S. dollars at the American box office and a total of 495 million in other markets.
But Spider-Man's growing popularity in China has manifested itself in another, perhaps more suprising, way, with a wave of superhero-themed fan art.
"Spidey" in traditional Chinese ink and wash painting or hanging out with iconic literary hero the Monkey King, are just two examples of this most American of superheroes coming face to face with Chinese culture.