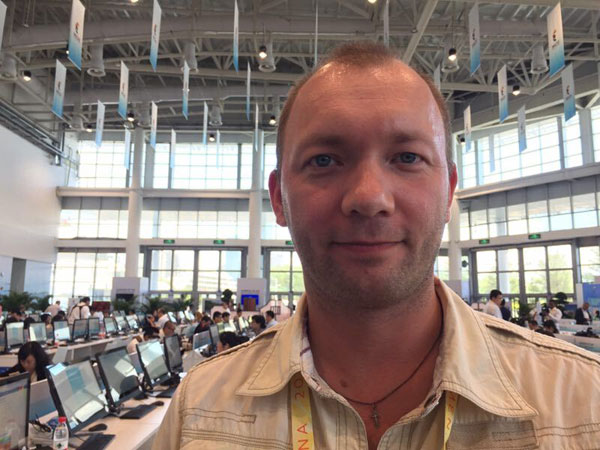 Shchepin Konstantin from China Radio International. (Photo provided to chinadaily.com.cn)
President Xi Jinping's remarks at the ninth BRICS summit on Monday earned warm praise from China and international media.
"BRICS cooperation meets common demands of our five nations for development and conforms to the historical trends," Xi said, underscoring their common pursuit of partnership and prosperous development despite their different national conditions.
"These have made it possible for us to transcend differences and disagreements and realize mutual benefits and win-win outcomes," he said.
Here is a collection of comments from media.
Shchepin Konstantin, Russia, China Radio International
We are very happy to learn that China is going to spend 500 million yuan in promoting trade, technical investment, and cooperation between the BRICS countries, which is indeed very important.
We need to talk about cooperation among the BRICS nations as there's a huge potential. President Xi said BRICS countries only invested 5.7 percent in each other in 2016, which is a small amount. When we talk about China-Russia investment cooperation, the momentum is positive. Investments from China into Russia are moving forward at a fast pace. I know President Xi is going to deliver several speeches during the summit and he has already sent a lot of positive signals, not only to the BRICS countries, but also to the world.