Nothing makes workdays more bearable than the sweet thought of weekends, the blissful anticipation of sleeping in and the unbridled suspense of a wholesome and hearty brunch. The week might have just kicked off and Monday blues could have given way to Tuesday woes, but here's a list of three hip and tasty places offering brunch deals in Beijing to keep you going until Saturday comes.
Mosto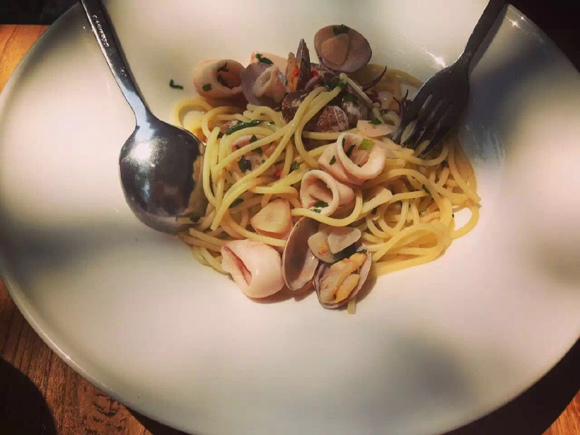 Seafood pasta at Mosto. (Photo/CGTN)
Mosto is all about Latin flavors and cozy atmosphere. The restaurant is located in Sanlitun area, and for around 20 U.S. dollars, you could choose a three-course brunch from as many as 14 lip-smackin' options, including their brunch favorites eggs Benedict, beef ribs and crème brûlée.
Risotto at Mosto. (Photo/CGTN)
The rustic decor with its wooden tables and brick walls offers a relaxing space to dine and chat with friends while enjoying their sparkling wine and exquisite view of the Nali terrace. (Average price per person: 15 U.S. dollars)
Agua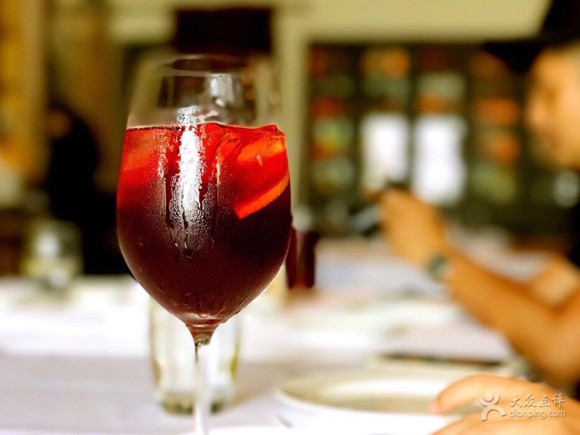 Agua's Sangria. (Photo via Dianping.com)
Not far from Mosto, Agua welcomes its guests with a regal ambiance, dim lights and an irresistible menu. For 40 U.S. dollars, you can order everything from a menu of Spanish flavored dishes and enjoy a flow of Spanish wine, white wine and of course, Sangria. Spanish suckling pig is recommended. (Average price per person: 40 dollars)
Agua's grilled flatfish. (Photo via Dianping.com)
TRB Forbidden City
TRB's white wine and a view of the Forbidden City's Donghua Gate. (Photo via CGTN)
TRB Forbidden City's brunch might be on the higher end of the price spectrum, but it's totally worth it. The view over the Forbidden City's moat and the refined dishes make the price tag attached to the brunch a little easier to swallow.
Roasted bone marrow. (Photo/CGTN)
You can choose a four-course meal out from eight well-executed French-flavored dishes like Apple Foie Gras and Burned Mackerel for about 55 U.S. dollars. Their brunch items are available on Saturdays and Sundays from 10:30 a.m. till 3.30 p.m. (Average price per person: 55 U.S. dollars)