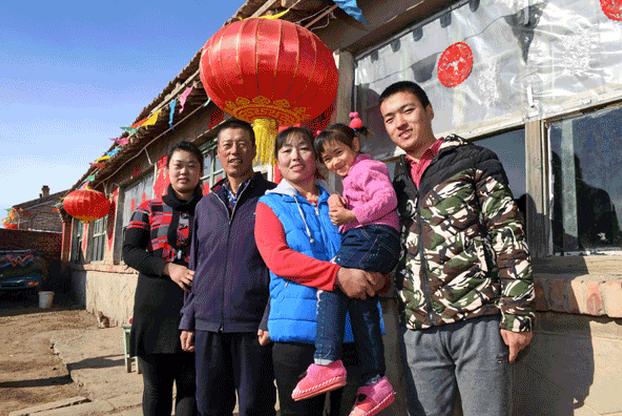 A harsh climate has long made life difficult in Desheng village on the outskirts of Zhangjiakou, Hebei province. Technology and innovation are helping local people to find their way out of poverty. Mou Yu / Xinhua
Villagers are using the power of the sun to raise living standards in their drought-blighted region, as Erik Nilsson reports from Zhangjiakou, Hebei province.
Desheng's villagers are finding new prosperity by harvesting light in solar farms and growing crops in greenhouses.
A harsh climate has long made it difficult for residents to plant or herd on its grasslands.
But today, technology and innovation are transforming lives on the outskirts of Zhangjiakou, Hebei province, where fluctuating temperatures and frequent droughts previously produced poverty.
The lack of precipitation means an abundance of sunlight. Solar farms turn this bane into a boon.
Meanwhile, the greenhouses protect the potatoes from daily temperatures that range between 35 C and 7 C in summer, but drop to -35 C in winter.
Irrigation systems suckled by wells compensate for droughts.
"The region suffers from droughts nine out of 10 years," villager Hu Wenbin said. "Drought brought hardship. Technology fixed it."
Previously, Hu's responsibilities mainly focused on cleaning and guarding the office of the village committee. Now, he mostly focuses on maintaining the two solar farms constructed last year.
"We produce solar power as long as the sun shines," he said. "It makes money for us."
The panels generate roughly 800,000 yuan ($117,000) a year. Although the national average price is 0.5 yuan per kilowatt-hour, the villagers earn 1.08 yuan for each kWh, thanks to a government stipend that is intended to ensure greater participation and higher revenues for isolated regions.
"The money belongs to all the villagers," said Ye Runbing, the village Party chief. "It will also provide more to households still mired in poverty."