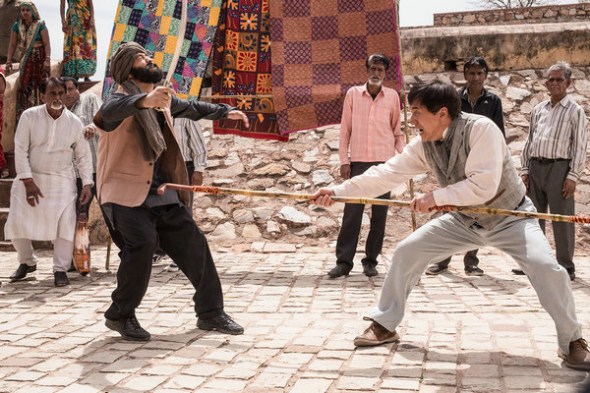 Six movies, including Go Away Mr Tumor, Jackie Chan's action comedy Kung Fu Yoga and The ILI River, will be screened during the upcoming Chinese film exhibition in Kazakhstan. (Photo provided to China Daily)
Aimakhanov Abu-Talip, counselor of Kazakhstan's embassy in Beijing, says only a few Chinese-language movies have been screened in his country so far. He adds that the exhibition is a good chance for his compatriots to know more about China.
Akbar Majit, executive vice-president of the China Film Literature Association, says China and Kazakhstan have seen more cinematic exchanges in recent years.
He says many Chinese viewers have watched quality Kazakh movies online, such as the war epic Warriors of The Steppe, and adds that the first coproduction feature by the two countries is set to begin filming soon.