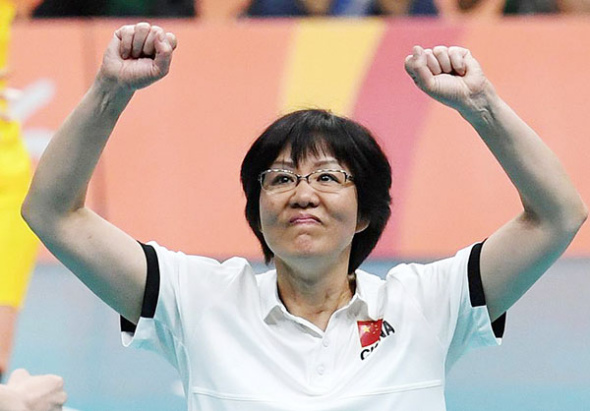 Lang Ping, coach of China's national women volleyball team celebrates victory in the final at the 2016 Rio Olympics on Aug 20, 2016. (Photo/Xinhua)
Chinese volleyball legend Jenny Lang Ping will serve as vice president of the Chinese Volleyball Association (CVA), a senior official confirmed on Thursday.
"I am glad to confirm that Jenny will serve as CVA vice president. She has been a very famous volleyball player and coach and with her extraordinary experience and ability she is absolutely qualified for this position," said CVA vice president Li Quanqiang.
"I believe she can help us further boost the development of the sport in China and the development of the CVA," Li added.
Nicknamed the "Iron Hammer," the 56-year-old ace spiker became the first person, male or female, to have won gold at Olympics both as a player and as a coach when she guided the Chinese women's team to the top of the podium at the Rio Games in 2016.
Jenny's appointment came months after the election of Yao Ming as the president ot Chinese Basketball Association (CBA). The 2.26-meter former NBA All-star player took the helm of the CBA in February.