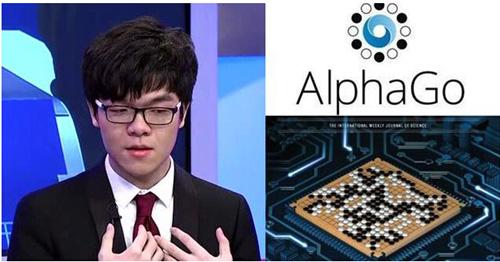 File photo
Google DeepMind's AlphaGo is set to compete against Chinese Go master Ke Jie in an upcoming match. Although the pairing has attracted as much attention as the AI's first match-up with a human, there is much less optimism surrounding the latest go-around.
Go, an ancient Chinese board game popular throughout East Asia, involves two contestants moving black and white stones on a square grid with the aim of seizing the most territory.
From May 23 to 27, Ke will play three rounds against AlphaGo in Wuzhen, Zhejiang province. A team match will also be held between AlphaGo and five Chinese players. This event marks the second DeepMind Challenge Go match, after AlphaGo defeated South Korean Go master Lee Se-dol 4-1 in a best-of-five series in March 2016.
Even though Ke bragged last March that AlphaGo would not defeat him, his supporters are palpably less confident than in the past as they wish him good luck.
Gu Li, a national Go champion who provided commentary on the AlphaGo-Lee match, said that he gives Ke only a 10 percent chance of winning even one of the three rounds.
"If the human loses again, we may be able to foresee future Go AI development, like how to make them play against each other. It may also change the rules of Go," Gu told Chinese Business View.
Earlier this year, AlphaGo's "master" version recorded 60 victories in a row when playing against Chinese Go players, Gu recalled.
"Even that was not AlphaGo's best performance. It would be very hard for Ke to play against it, but then again, Ke has also been working extremely hard to change his methods in preparation. I hope he can play well," Gu said.
Ke, 20, turned professional in 2008, and has been hailed by media as a Go prodigy. He is the youngest person in history to win three major international Go tournaments, according to the Global Times.
Chang Hao, a third-time world Go champion, also said that Ke would face a tough game, and that he hopes Ke can at least win one of the three rounds, Jiefang Daily reported.
"Computer Go players used to lag far behind professional human players. It was very suspicious when AlphaGo challenged Lee, but their first game changed my view. I was a bit scared and disappointed, because Go is seen as the last fortress of [superior] human intelligence," Chang said. Yet he also acknowledged that a rising AI Go champion could help to raise the traditional game's profile.