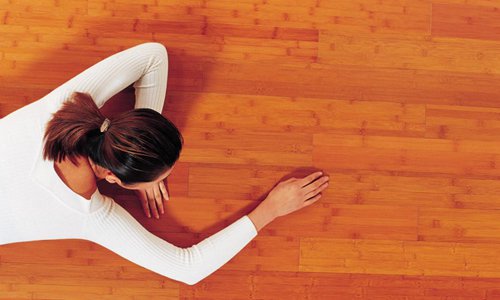 Excessive level of formaldehyde gas, a carcinogen, is found in 97 out of 100 households. (Photo/Globaltimes.cn)
A survey of Shandong city homes found that 97 percent have excessive levels of carcinogenic formaldehyde in the air, emitted by compound wood decorations
Chinese doctors have found evidence that living in a newly renovated home increases a child's chance of developing leukemia by over 4 times
Despite these damages, there are exaggerated risk claims spreading in China which increase public panic over an issue industry regulators have pledged to solve in coming years
Smog has never been a bigger issue for the Chinese public. While a few years ago most ignored it or were ignorant of its risks, now many people take precautions from wearing masks to staying at home on smoggy days with the windows closed. But is shutting yourself up at home really safe?
The answer seems to be, in many cases, no. Wang Qinghua, a home safety inspector in Jinan, East China's Shandong Province, recently found excessive levels of formaldehyde gas, a carcinogen, in 97 out of the 100 households he surveyed, with 72 homes having at least three times of the national standard of gas density.
Indoor formaldehyde contamination is closely linked to home renovation, with the gas mostly emitted by composite wood furniture products including particleboard, medium density fiberboard (MDF) or plywood. Some of the houses Wang found with excessive levels of formaldehyde were last renovated five years ago.
Studies show that these wood products can emit formaldehyde for three to 15 years. Song says the only way to fight this issue is to eliminate all formaldehyde from furniture.
"While putting increasing concern on outdoor air pollution, people should also raise awareness of indoor pollution, which is invisible and might be even more hazardous," Wang told the Global Times.
Many people attribute indoor pollution to backwards emissions standards and loose industry regulation. However, Song Guangsheng, director of the National Quality Supervision and Inspection Center for Indoor Environment and Environmental Products, rejects these accusations.
"China's standards are actually similar to foreign countries'. Government regulations are strict. The major problem is the trend toward smaller home spaces and over-improvement," Song told the Global Times.
The majority of composite wood products do not release excessive amounts of toxins into the air, Song claimed. But when many new pieces of furniture are packed into a confined, poorly ventilated space, the total density of formaldehyde naturally increase and will often surpass the limit, he argued.
"The only solution is to produce zero-formaldehyde products. Now a few manufacturers in China have already successfully developed new technology which can make composite wood panels without polluting," he noted. "But due to the novel method and technology, the barrier to promoting this new way of manufacture remains huge."