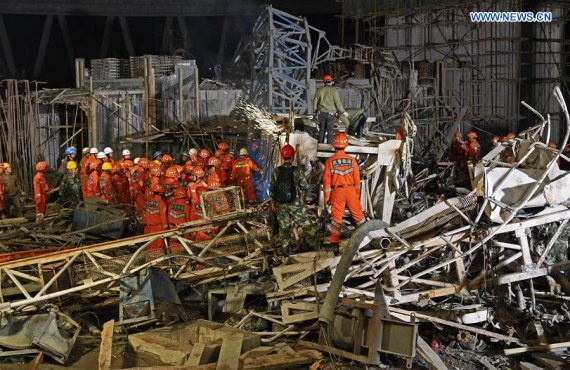 Rescuers work at the accident site at the Fengcheng power plant in Yichun City, east China's Jiangxi Province, Nov. 24, 2016. (Photo: Xinhua/Wan Xiang)
Seventy-four people have been confirmed dead and another two injured as a platform of a power plant's cooling tower under construction collapsed in east China's Jiangxi Province Thursday, rescuers said.
As of 10 p.m., 68 victims have been identified. Most of them were born after 1980, with the youngest being 23 years old, and the oldest 53.
These people were working at the site at 7 a.m. when the platform collapsed at the Fengcheng Power Plant in the city of Yichun.
Rescue work is underway.