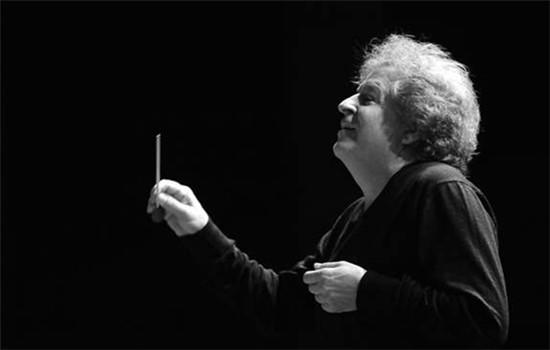 Italian conductor Rico Saccani takes the baton of the Guiyang Symphony Orchestra. (Photo provided to China Daily)
When Italian conductor Rico Saccani was appointed the music director of Guiyang Symphony Orchestra in September, he felt like he was home.
"Almost all the familiar faces when I first came are still here. I kept in touch with several of the orchestra members over the past two years," says Saccani, 64.
Saccani and his predecessor in the orchestra, Chinese conductor Chen Zuohuang, met in the United States as students in the early 1980s.
In 2014, Chen invited him to Guiyang for a few concerts. Saccani's performance was well received by the local audience, and Saccani was impressed by the symphony's professional management. The two sides continue to collaborate, says Sheng Wenqiang, deputy head of the orchestra.
Last year, when Chen's term as music director of the orchestra was ending, the orchestra owner asked Saccani to take over.
"And the rest is history," Saccani says during an interview at a theater in Guiyang, capital of Southwest China's Guizhou province, where the orchestra is based.
"On top of everything else, being the first foreign music director for a Chinese orchestra is quite an honor," he says.
In picking Saccani, Sheng looked for new energy to take the orchestra forward.
"We hope he can take our orchestra to new heights," says Sheng.