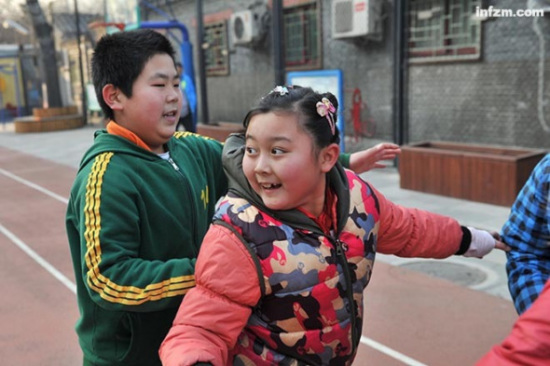 (File photo/Xinhua)
Women who gain excessive weight or develop diabetes during pregnancy may put their kids at an increasing risk for being overweight or obese, a new U.S. study has said.
"When women have elevated blood sugar and gain excess weight during pregnancy, it seems to change the baby's metabolism to imprint the baby for childhood obesity," said the study's leading author Dr. Teresa Hillier, a senior fellow with the Kaiser Permanent Center for Health Research in Portland, Oregon, and Honolulu, Hawaii.
"It is a common belief that all normal-weight babies have the same risk of becoming obese as children and adults, but the study shows that that is not true," Hillier said Monday in a Kaiser news release.
Researchers followed more than 24,000 mothers and their children in three states, Oregon, Washington and Hawaii. All the children were normal weight (5.5 to 8.8 pounds) at birth and were followed to age 10.
After analyzing the data, they found that children were at least 30 percent more likely to be obese by age 10 when their mothers had diabetes during pregnancy, and they had 16 percent higher odds of obesity when their mother's pregnancy weight gain exceeded 40 pounds.
The U.S. Institute of Medicine recommended women gain around 25 to 35 pounds during pregnancy.
Although they were not sure of the exact mechanism of this change, overweight pregnancy may trigger a process Hillier called "obesity imprinting" that leads the baby to adapt to an overfed environment in the womb and alters its long-term metabolism.
"We want to help pregnant women with nutritional and lifestyle changes that will result in healthy weight gain, healthy blood sugar and ultimately, healthy children," Hillier said.