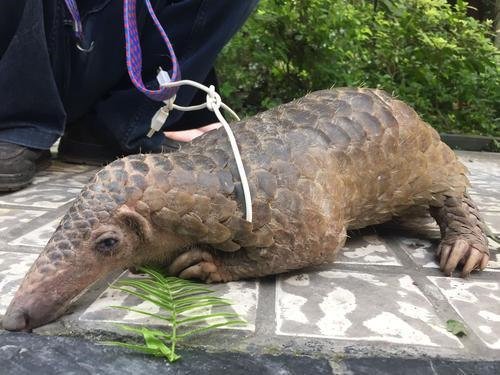 (Photo/Chongqing Morning News)
59-year-old Xiao is a security guard in a residence community in Chongqing. On May 2, he found a pangolin in the bush and took it home. Even the pangolin bit Xiao, he still patiently took good care of it and contacted a local newspaper for help.
Now the pangolin has been taken to the zoo. A zookeeper explained that this pangolin is about two to three years old. It was probably raised illegally by a certain restaurant or an individual in the neighborhood. He said that pangolin is under level-II state protection, and Xiao did the right thing for not keeping it to himself.