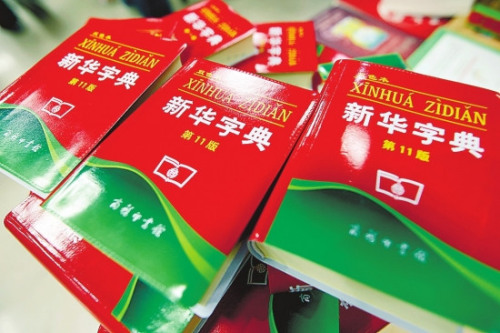 File photo.
Guinness World Records Tuesday confirmed in London that Xinhua Dictionary published by China's The Commercial Press is the "most popular dictionary" and the "best-selling book (regularly updated)."
As of July 28, 2015 (last updated date), Xinhua Dictionary, the first modern Chinese dictionary since the foundation of the People's Republic of China on Oct. 1, 1949, has sold 567 million copies globally, Guinness World Records announced at the presentation ceremony in London.
"Over the past year, our teams have completed extensive data investigation, collection and examination for these two records and we are delighted to verify that Xinhua Dictionary is the most popular dictionary and the best-selling regularly updated book," said Marco Frigatti, SVP Records at Guinness World Records.
"China Publishing Group has many time-honored member publishing houses and comprehensively recognized publications, among which The Commercial Press and Xinhua Dictionary are typical examples. The 'Most popular dictionary' and 'Best-selling book (regularly updated)' record titles themselves are the epitome of Sino-Foreign cultural exchange, showing the increasing international influence of Chinese language from a micro level," said Tan Yue, President of China Publishing Group.
Yu Dianli, President of The Commercial Press, said the two Guinness World Records titles would bring more opportunities for cooperation between globally famous cultural institutes and the press.
Dubbed the "National Dictionary," Xinhua Dictionary has been a tool for several generations of Chinese people, bearing the culture of a great country and impacting the linguistic lives of billions. It is also a good tool for foreigners who are learning Chinese language and culture.