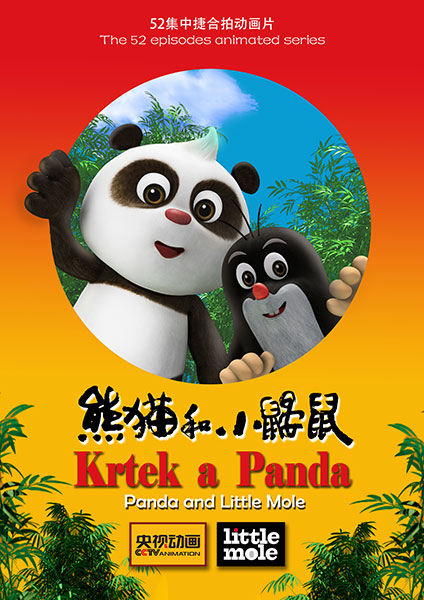 A poster for Little Mole and Panda, which is slated to air in China from Monday. CHINA DAILY
Chen Chao, 33, a porcelain artist in Beijing, recalled being impressed by the unique artistic style of the original Little Mole cartoons when he watched in the 1980s.
"It was like a combination of paper-cutting and collage, and the subject dealt with the impact of humans on animal life, which in today's view relates to environmental protection," he said.
He is curious to see whether there is a change in artistic style, and is looking forward to new stories and metaphors in the updated series.
Lucie Bradacova-Gomezova, a property manager and Czech translator, remembers Little Mole as gentle and adorable.
"I watched him as a small girl on a black-and-white TV when communist Czechoslovakia only had two channels. Now my children love to watch it on DVD. It really still stands the test of time," she said.
Miler died in 2011, and the rights are now owned by his granddaughter, Karolina, who works from her grandfather's old studio in the suburbs of Prague.
She took an active role in the creation of the new animation series, which was agreed with CCTV last year.
"I'm very glad to be a part of Little Mole and Panda because I know Chinese people are very familiar with Little Mole and have deep feelings for it," she said.
"I also need such cooperation to carry forward my grandfather's work."