Chinese ambassador says efforts by Tokyo to 'encircle' China are utterly wrong from outset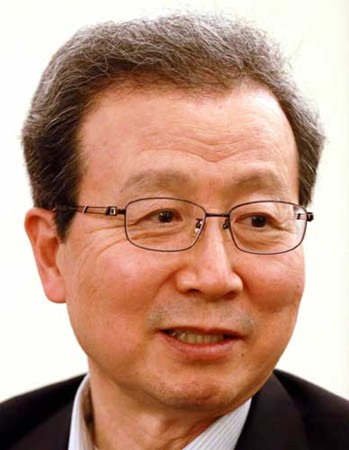 Cheng Yonghua, China's ambassador to Japan
Tokyo must not "flare up tension in the South China Sea" or try to contain China by aligning with other countries involved in disputes there, the Chinese ambassador to Japan told China Daily.
Veteran diplomat and political adviser Cheng Yonghua, 61, made the remarks when asked about Japan's recent high-profile stance on maritime issues and its support for joint patrols in the South China Sea.
"Japan is unilaterally standing against China on a basis of partiality, and it addresses any country having disputes with China as its 'pal' or 'brother' in an attempt to encircle China. This is utterly wrong from the outset," Cheng said.
Some observers have attributed Japan's stance to the US "pivot to Asia" strategy. Cheng responded that "Japan is not even a contracting party in the relevant disputes".
"Freedom of navigation is also a false issue, and what the US is doing in the sea is leading the situation to one of further tension. Both Tokyo and Washington should clearly bear in mind the status quo and not produce tension," he said.
"Japan has turned a blind eye" to a slew of key historical facts, he said, including China retaking islands illegally occupied by Japan during World War II, and countries such as the Philippines illegally occupying some islands and boosting military buildup on them since the 1970s.
Cheng, who has been China's top envoy to Japan since 2010, said Sino-Japanese ties are improving, "but the momentum is still fragile" due to Japan's negativity, in word and deed, toward China.
The reason behind this is how Japan views China's development, he said.
During a news conference on Tuesday, Foreign Minister Wang Yi summarized Japan's official attitude toward China as "double-dealing", and he urged Tokyo to think about "taking China as a friend or foe".
Cheng said Tokyo should reflect on its positions, basic ideas and policy measures on improving ties with China.
"China values ties with Japan. … It is hoped that both countries will work on improving ties on a consistent and stable basis.
"However, messages delivered by Tokyo are blurred and unclear," Cheng added.
Security bills
The Japanese Liberal Democratic Party referred to China as a threat when it pushed to pass controversial new security bills last year. The bills were passed and will take effect on March 29.
Cheng said China is resolutely opposed to Tokyo deploying such tactics, hyping the so-called threat and using China as an excuse to gain passage of the security bills.
With the bills set to take effect, Cheng said, China's concerns are "whether Japan will stay committed to the path of peaceful development" and "whether Japan's security measures will affect the security interests of its neighbors, particularly China".
"We hope that Japan will draw lessons from its past, further subscribe to peaceful development and build a peaceful and stable relationship with its Asian neighbors," Cheng added.