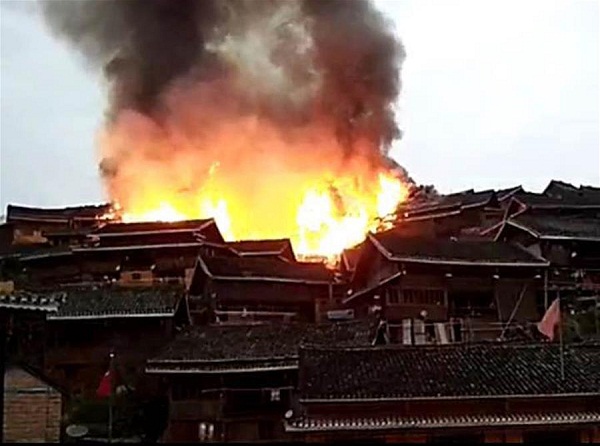 A fire broke out Saturday evening in a village in southwest China's Guizhou Province, local authorities said.
The fire started burning at around 6 p.m. in Wenquan Village, Jianhe County, Qiandongnan Miao and Dong Autonomous Prefecture, county authorities said.
Fire fighters are struggling to contain the fire. Witnesses said the fire is fierce and may cause serious damages. Casualties are unknown.