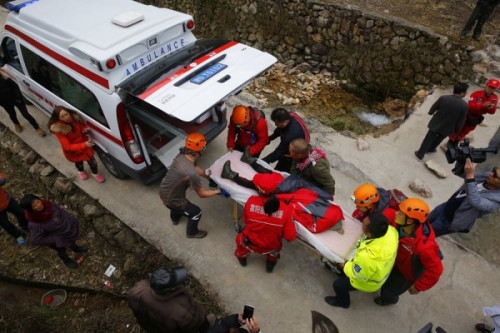 Rescuers carry a child on a stretcher in Zhejiang province, Friday, Feb 19, 2016. (Photo: chinadaily.com.cn/Shen Zhicheng)
Three children who were reported missing on Tuesday afternoon in east China's Zhejiang Province have been found, the local government announced Friday morning.
A boy, 7, and two girls, aged 8 and 12, from Jianguang Village, Pujiang County, were last seen when they left home at noon on Tuesday.
More than 4,000 people were mobilized on Thursday to search for the youngsters, including 10 professional rescue teams.
According to Pujiang County government, the children have been rushed to a local health clinic, and that they are fit both physically and mentally.