Xi Jinping, general secretary of the Communist Party of China Central Committee, on Sunday conveyed condolences to the victims in the strong earthquake that struck southern Taiwan on early Saturday.
The 6.7-magnitude quake hit Kaohsiung at 3:57 a.m. Beijing Time on Saturday at a depth of 15 kilometers.
"We're deeply concerned about the disaster situation. We express deepest sympathies to Taiwan compatriots affected by the quake and convey condolences to victims," Xi said in a statement.
"Compatriots across the Taiwan Strait are one family whose blood is thicker than water, and we would like to provide assistance in all aspects," Xi added.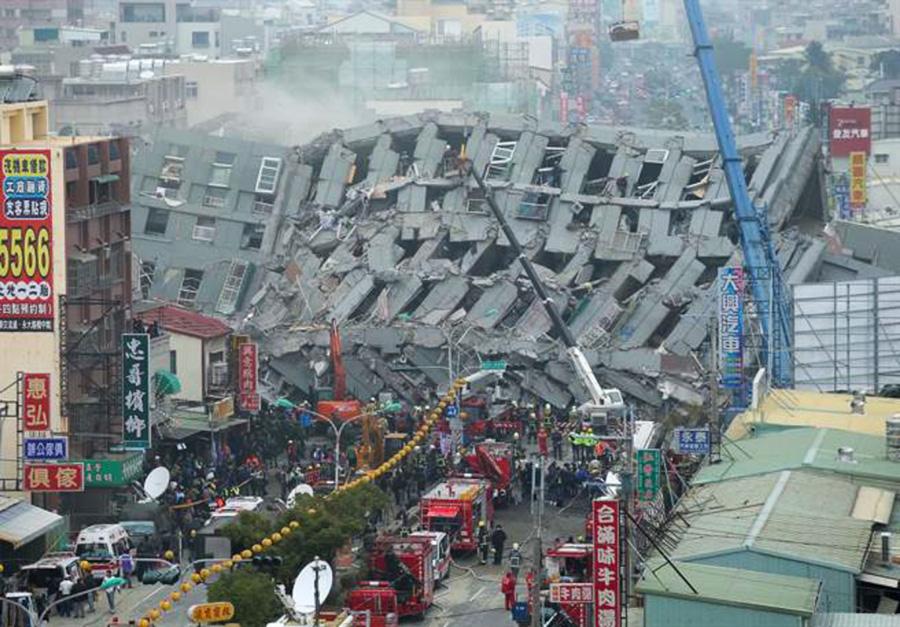 Rescuers dug out two more bodies from under the debris of a collapsed residential complex in southern Taiwan on Monday morning, bringing the total toll of an earthquake that hit the island early Saturday to 37.