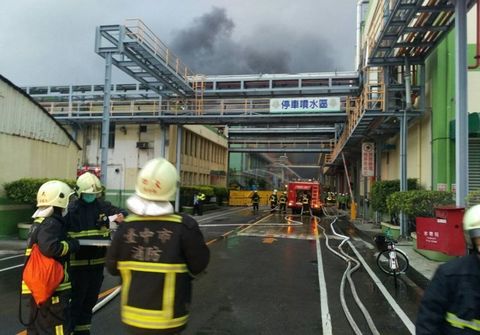 Fire and thick smoke are seen at the site.
Two people have been hospitalized, one with no signs of life, after a chemical plant caught fire in Taichung of central Taiwan on Monday morning.
Explosions were heard around 5:51 a.m., according to the website of the local China Times newspaper, and photos on social media show fire and thick smoke at the site.
The plant had reported two people missing. Local police arriving soon after the fire started found the two people who have been hospitalized, though it is not known if they are the same two reported missing by the plant.