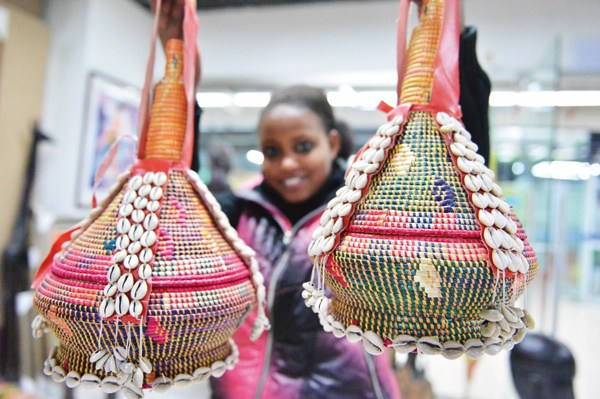 China's trade with African states has grown about ten times in the last decade, with the total value likely to hit $300 billion this year, according to the Fourth China-Africa Industrial Forum, which opened in November 2015 in Beijing. (Photo/China Daily)
The China Development Bank has hit its target of pooling $5 billion this year in its equity investment fund for investment in Africa, it said on Friday. [Special coverage]
It has already allocated or earmarked nearly $3.2 billion in the China Africa Development Fund (CAD Fund) for more than 80 projects from infrastructure to agriculture to energy resources in 35 African countries.
The bank estimated that these projects will attract Chinese enterprises to invest a further $16 billion in Africa, creating a million jobs.
The CAD Fund was set up in 2007 to diversify financial vehicles facilitating Chinese investment in Africa. The China Development Bank provided an initial seeding of $1 billion before adding another $2 billion in 2012.
China had pumped more than $30 billion into Africa by the end of 2014, more than 60 times the sum in 2000. The country has pledged to bring that up to some $100 billion by 2020.