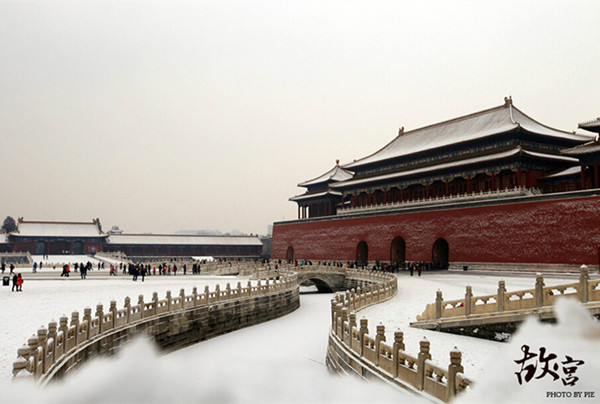 As winter approaches, the museum will go into its off-season period.(Photo/Xinhua)
For the first time, the Palace Museum in Beijing will allow sanitation workers enter its gates for free during the off-peak season, according to Beijing News.
As winter approaches, the museum will go into its five-month off-season period from November to March. Based on its 'open day' project, the first Wednesdays of each off-peak month will be set as a free-ticket day to one particular social group.
This year, the selected groups are medical workers and volunteers (open day falls on November 4), servicemen and police officers (December 2), public transportation workers (January 6), teachers and college students (February 3) and sanitation works (March 2), with the last one appearing on the free-access list for the first time.
"We have opened the museum to sanitary workers to show our respect and repay their hard work," said a palace staff member.
The price for adult tickets during off-season will be reduced to 40 yuan ($6.29) from the peak-price 60 yuan ($9.44).