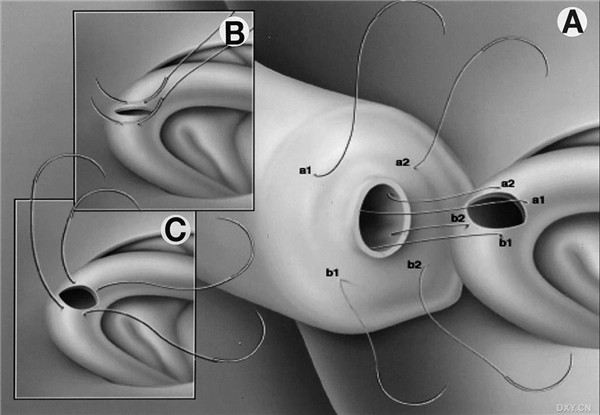 Microsurgical varicocelectomy can ligate all internal spermatic veins and preserve arteries and lymphatic vessels. Therefore, the effect of microsurgical varicocelectomy is best and the complication. (Photo provided to chinadaily.com.cn)
Epididymal obstruction is the most common cause of obstructive azoospermia. Previously, these patients were advised to follow intracytoplasmic sperm injection (ICSI) for reproduction regardless of obstructive causes.
Microsurgical reconstruction in patients with obstructive azoospermia also achieves high patency and pregnancy rates. Patency rates from 70 to 90 percent and pregnancy rates from 33.3 to 40 percent have been reported.
In 2014, a study in the "Human Reproduction" journal made in China, which is the official journal of European Reproduction Association showed a group of patients with epididymal obstruction who ever had ICSI failure were performed microsurgical reconstruction and had high natural pregnancy rate. Microsurgical reconstruction appears to be more cost-effective than ICSI. Sixty percent of azoospermia is nonobstructive azoospermia (NOA). Men with NOA can only get the offspring through the adoption or sperm at a sperm bank. Now sperm can be obtained by microdissection testicular sperm extraction in about 40 percent of men with NOA. They may get their biological children by ICSI with the sperm.
Microsurgery is a new surgical technology that treats the causes of male infertility and can reach high natural pregnancy rates. Therefore, we hope each man with infertility to be effectively treated at least "one cycle" by andrologist and strive to achieve natural pregnancy. We call it "male tube baby", like the ICISI cycle.