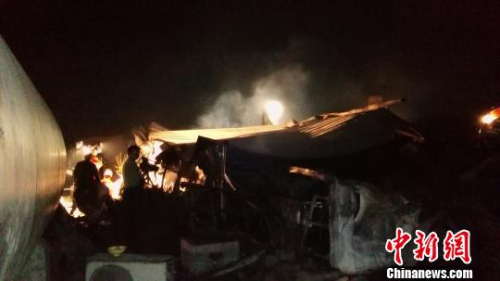 Fire breaks out in a nursing home at Sanlihe village of Lushan county in Pingdingshan city of Central China's Henan province on Monday.[Photo: China News Service/Dong Fei)
Thirty-eight people were killed and six others injured after a fire broke out in a rest home in central China's Henan Province late Monday, said authorities Tuesday.
The fire broke out at 7:55 p.m. Monday in an apartment building of the privately-owned Kangleyuan rest home in Lushan County, Pingdingshan City, said the Henan Provincial Work Safety Administration.
The six injured, two in serious condition, have been rushed to hospital.
The search and rescue operation is under way. The cause of the fire is unclear.