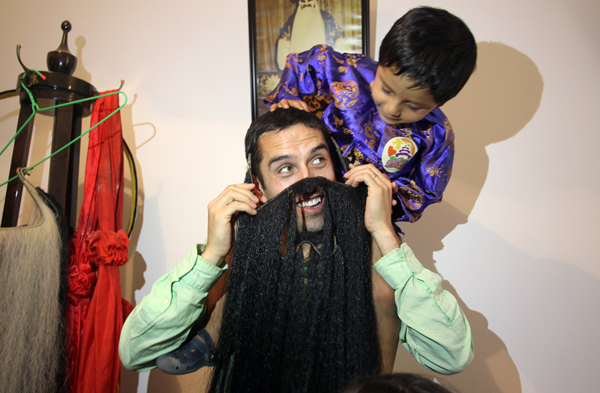 Expats living in Beijing learn about the art of Peking Opera. (Photo: Zou Hong/For China Daily)
Expat pay packages are on the increase in China which has climbed to fourth in the latest ranking for the Asia-Pacific region.
A package for an expat middle manager in the mainland is now worth more than $276,000 per year on average, a survey by consulting firm ECA International revealed.
The sum was only beaten by Japan, Australia and India.
The mainland overtook Hong Kong where the package is around $272,000 annually, slightly lower than Shanghai and Beijing.
However, not all Chinese cities offer such high pay.
"Expats' benefits in tier-2 cities are still much lower than in tier-1 cities. If those tier-2 cities were to be taken into account alone, the Chinese mainland would appear towards the bottom of the regional ranking, above only Malaysia and Pakistan," said Lee Quane, Asia director of ECA,
Three main elements determine the cost of an expatriate package: cash, benefits – such as accommodation, international schools, utilities or cars – and tax.
Japan offers Asia's highest packages for foreigners. The average package for a middle manager in Japan is worth $375,000, according to ECA statistics.
More than 320 companies took part in the global survey, covering more than 10,000 international assignees across 167 countries.