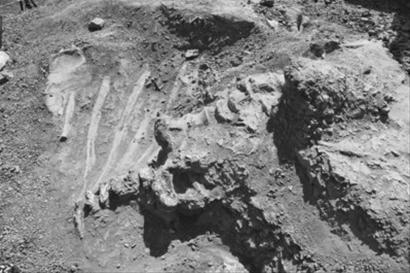 (Photo/Liaoning Daily)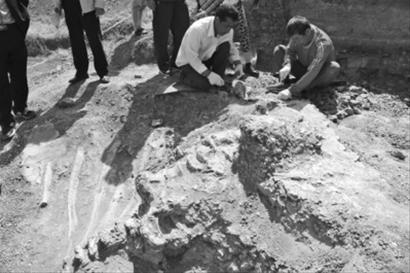 (Photo/Liaoning Daily)
A large dinosaur fossil dating back 126 million years was recently discovered in northeast China's Liaoning Province, local authorities said Wednesday.
Experts with the provincial fossil resources protection bureau said the fossil, found in a village under Chaoyang City, belongs to a 15-meter-long sauropod dinosaur living in the Cretaceous period.
The fossil was first discovered by a local villager while farming. A preliminary exploration has been carried out and part of the fossil has been unearthed.
Sun Yongshan, head of the provincial fossil resources protection bureau, said experts will soon work out excavation and protection plans and a professional team will be organized to carry out the excavation.
Chaoyang City boasts rich fossil resources which date back 120 to 150 million years. Experts said the new discovery is the most well-preserved sauropod fossil found in Liaoning so far.