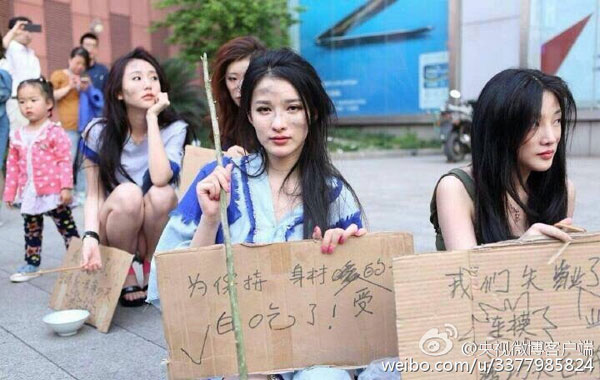 Showgirls dressed as beggars carry placards during the protest. (Photo from Sina Weibo)
As models were banned at the Shanghai auto show this year, the now-out-of-work beauties staged a protest, reported qq.com on Monday.
Dressing in "rags" and pretending to beg curbside outside Metro City in Xujiahui Station, the unemployed models carried placards reading "we want to survive!" and lamenting that all their efforts to slim down had been in vain.
Netizens who supported the models said they should be given work because they are indeed attractive, while others agreed with the ban because the cars should be the focus of the exhibition, instead of the scantily-clad girls.