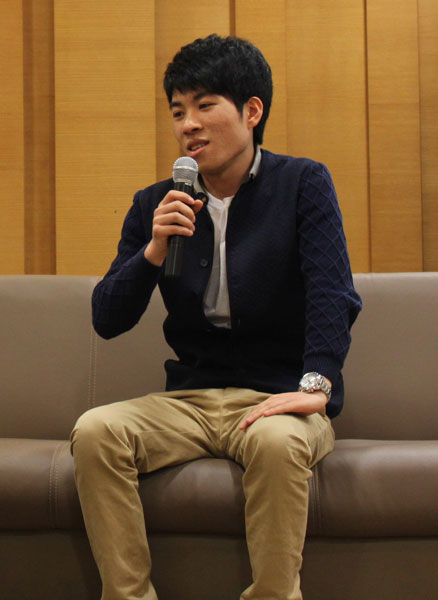 Li Zelin, 25, is already a youth icon in China.(Photo provided to China Daily)
Young writer Li Zelin is so popular that his fans traveled from cities outside of Beijing, such as Baoding in Hebei province, just to be able to speak with him in person. A crowd of 150 people, mostly college students, attended an event on April 12 in the capital hosted by his publisher, Guangxi Science and Technology Publishing House.
At 25, the witty writer of short stories in Chinese is already a youth icon in China. With his first major book, To Run Like a Dog, ready to hit the shelves, Li's future looks exciting. The collection of 56 short stories includes coming-of-age tales, inspired by Li's own experiences.
"Run for yourself, and it doesn't matter even if you look like a dog. That's the line on the book cover, and that is the message I want to deliver," Li says.
"When I was in middle school, I was so bad at studies that everyone said I would be a loser when I grew up. But now I'm not what they said I would be because I worked hard."
Born into a business family in South China's Guangdong province, Li moved from city to city with his parents. The turning point of his life came in his second year of high school, when his parents enrolled him into a private school because of his rebellious streak in middle school.