Zhang Yimou's new film may compete in Cannes
2014-03-05 15:15
China.org.cn
Web Editor: Gu Liping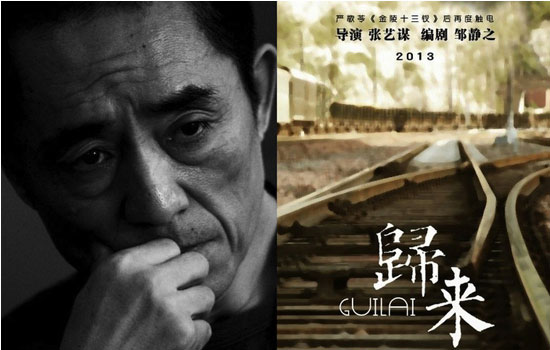 Zhang Yimou's new film "Coming Home" [File photo]
Famed Chinese director Zhang Yimou is reported to bring his new film "Coming Home" to compete at this year's Cannes Film Festival.
The news, however, has not been officially confirmed by the festival organizers.
Zhang's new film is based on acclaimed contemporary novelist Yan Geling's novel "The Criminal Lu Yanshi," which tells a story of an old man's emotional return to his family after decades of separation.
The film is Zhang's first production since he began his cooperation with LeTV Media and Technology, which owns an online video portal.
Zhang recently paid 7.48 million yuan (US$1.23 million) in full the fine for having violated the country's family planning policy.