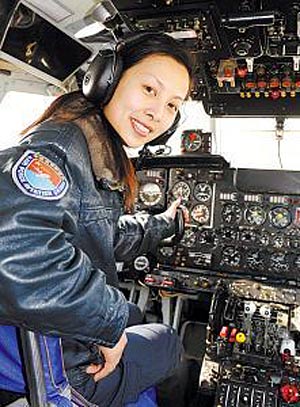 Wang Yaping, the female astronaut who will probably be sent into space when the Shenzhou-10 spacecraft lifts off this summer. (chinamil.com.cn)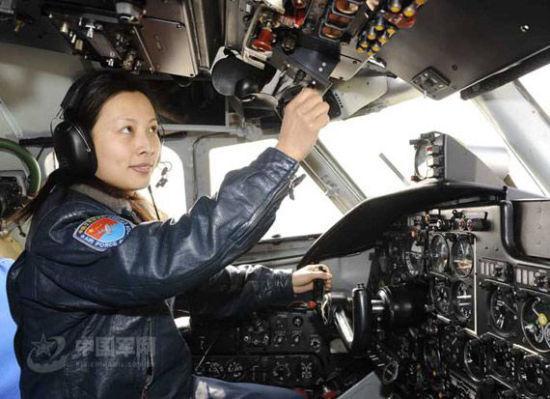 Wang Yaping, the female astronaut who will probably be sent into space when the Shenzhou-10 spacecraft lifts off this summer. (chinamil.com.cn)
Wang Yaping from Yantai of Shandong province is currently the only woman who is participating in the selection training for astronauts, said Zhou Jianping, chief designer of China's manned space program. 
Liu Yang, the astronaut of China's Shenzhou-9 spacecraft, has impressed the public with her performance in the space mission. Whether woman astronaut will join the crew of the Shenzhou-10 spacecraft mission has drawn much attention worldwide.
"If her physical condition allows, Wang is likely to be on board to the space," said Zhang Jianqi, chairman of China Space Foundation, former vice director of the General Armament Department.
Wang Yaping was in the candidate list with Liu Yang for the Shenzhou-9 spacecraft launch program last year. Wang joined in the Air Force when she was 17 years old, and became a member of the seventh batch of female pilots. She has participated in many readiness exercises, Wenchuan earthquake relief, rain and cloud dissipation of Beijing Olympics and other major tasks. She became a member of China's first batch of female astronauts in May 2009. Wang was the backup astronaut of Shenzhou-9 spacecraft mission in 2012.