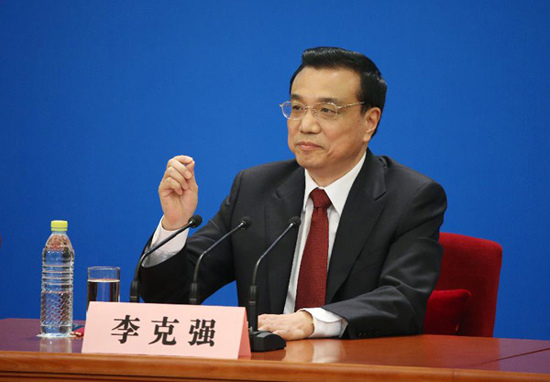 Chinese Premier Li Keqiang speaks at a press conference after the closing meeting of the first session of the 12th National People's Congress (NPC) at the Great Hall of the People in Beijing, capital of China, March 17, 2013. Chinese Premier Li Keqiang an
China's premier Li Keqiang pledged Sunday to advance urbanization in a steady, active and prudent way, saying that urbanization is an inevitable trend.
"Urbanization is a complex and big project that will trigger profound changes in economy and society. It needs to be supported by integrated reforms in many different areas," Li told a press conference after the conclusion of the annual legislative session.
"We need to overcome various problems in the course of urbanization," he said.
Read more: